Description
HP 21 22 C9509FN Ink Cartridges Black TriColor 2Pack Genuine D1311
Works for:
HP Deskjet D1311, D1320, D1330, D1341, D1420, D1430, D1445, D1520, D1530, D2330, D2460, F340
HP Officejet 4315, J3640, J3680. HP PSC 1410
HP 3180
Page Yield approximately 190 ~ black, 165 ~ tri-color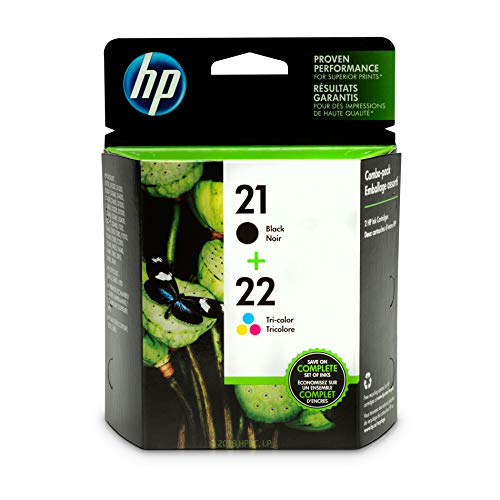 Payment & Security
Your payment information is processed securely. We do not store credit card details nor have access to your credit card information.
Description
HP 21 22 C9509FN Ink Cartridges Black TriColor 2Pack Genuine D1311
Works for:
HP Deskjet D1311, D1320, D1330, D1341, D1420, D1430, D1445, D1520, D1530, D2330, D2460, F340
HP Officejet 4315, J3640, J3680. HP PSC 1410
HP 3180
Page Yield approximately 190 ~ black, 165 ~ tri-color