Description
DeLonghi TRD40615T Full Room Radiant Heater Mechanical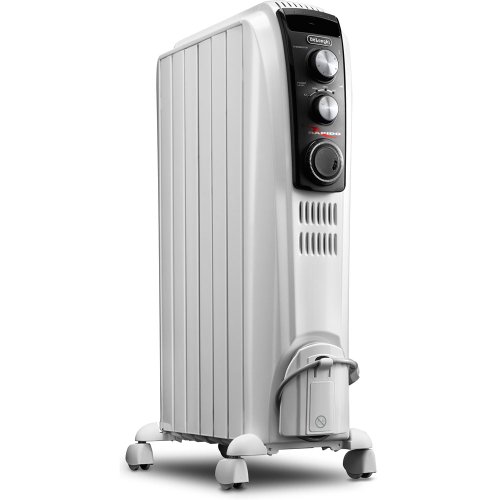 Please Note this product doesn't come with a remote.
For rooms up to (square feet): 144. The cable is 6 feet long
1500 watts of heating power, silent operation
Best for medium to large rooms that need constant heat in the colder seasons
High quality, patented steel assembly permanently sealed oil reservoir never needs refilling
Up to 40 percent more heat surface for faster heat up
Patented thermal chimneys engineered to maximize heat flow yet maintain a low surface temperature
24 hour on/off timer: Adjustable thermostat and three heat settings allows you to customize your heating needs
Patented smart snap wheels snap into place perfectly no assembly required
Free shipping to lower 48 states shipping charges will apply for orders to HI, PR, and AK,
Payment & Security
Your payment information is processed securely. We do not store credit card details nor have access to your credit card information.
Description
DeLonghi TRD40615T Full Room Radiant Heater Mechanical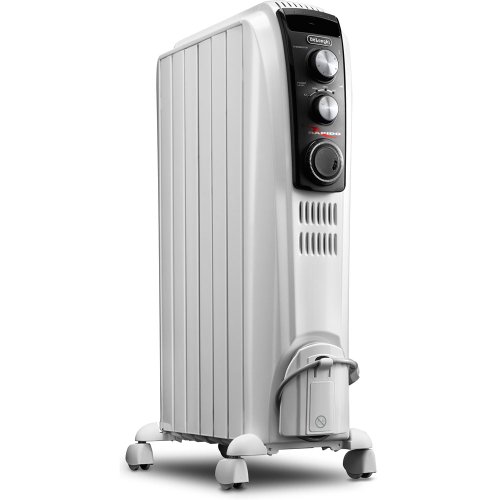 Please Note this product doesn't come with a remote.
For rooms up to (square feet): 144. The cable is 6 feet long
1500 watts of heating power, silent operation
Best for medium to large rooms that need constant heat in the colder seasons
High quality, patented steel assembly permanently sealed oil reservoir never needs refilling
Up to 40 percent more heat surface for faster heat up
Patented thermal chimneys engineered to maximize heat flow yet maintain a low surface temperature
24 hour on/off timer: Adjustable thermostat and three heat settings allows you to customize your heating needs
Patented smart snap wheels snap into place perfectly no assembly required
Free shipping to lower 48 states shipping charges will apply for orders to HI, PR, and AK,